Freelance + Creative + Marketing + Events
Nine years as an Event Producer, Director in the Special Events and Trade Show arena. Expertise ranges from producing Art Fairs, Curated Art Shows, Graphic Design, Press Dinners and Branded Parties. Events mainly focused in the Miami Beach, Manhattan markets.
Selection of SPONSORS & COLLABORATIONS
Highly analytical and strategic, with ability to develop roadmaps for more transparent, integrated & efficient solutions. Proficient in Microsoft Office, Slack, Shopify, Mailchimp, HubSpot, Google Apps, Adobe Photoshop, Illustrator, InDesign, Squarespace, among others.
Internationally experienced with onsite and remote consulting projects. Able to work collaboratively and cross-functionally with multiple teams across different time zones.
Project Management + Operations + Stakeholder Management + Development + Strategic Planning + Research & Analysis + Process Improvement + Vendor Management + Systems implementation + Hospitality +  Problem Solving +  Adaptability + Collaboration + Strong Work Ethic +  Time Management + Critical Thinking + Self-Confidence + Works Under Pressure + Leadership + Creativity
Master's Degree in Fine Art   |  2013 – School of Visual Arts: New York, NY 
Bachelor's Degree in Fine Art  |  2011 – Tufts University, Medford, MA
Associate's Degree in Fine Art  |    2009 – Hudson Valley Community College, Troy NY
EVENTS
Customer Service:

Handled all client needs before, during, and after art fair hours; Provided and analyzed exit surveys and follow-up for post-event evaluation; Built personal working relationships with each client.

Coordination:

Simultaneously managed 40 to 50 clients at one time for each event; coordinated the exhibition  floor plan  and hired/supervised 24-hour security. Tracked food and beverage sales, fuel levels for the generators, crisis control, and front-of-house management. 

Food and Beverage:

Sourced and managed catering, bar services, and liquor licensing for each event.  Familiar with platforms such as BentoBox, GoParrot, Relay, Doordash, Grubhub and  Postmates.

Curation:

Using the expertise from my Masters Degree in Fine Art, I curated interactive, sometimes branded installations for guests to interact with.

Invoicing:

Involved each client, tracked invoice dates, and sent payment reminders. Basic knowledge of Quickbooks and Square
sales
marketing
Leadership
Branding
Graphic Design – In Store Signage 

Invoicing Clients & Special Orders

Email Marketing & Campaigns

Program Management & Development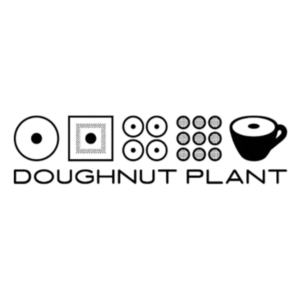 Website Development Using Elementor

Email Marketing & Campaigns

Food & Cocktail Photography

Various Graphic Design Projects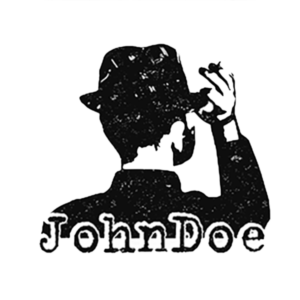 Built 3 websites using WordPress and Divi Theme

Various Press Releases

Various Album Cover Designs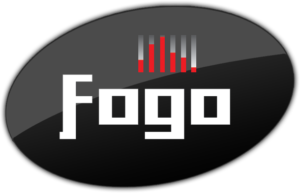 Event Photographer

Social Media Management 

Client List Organization

Email Marketing & Campaigns 

Sales Outreach & Invoicing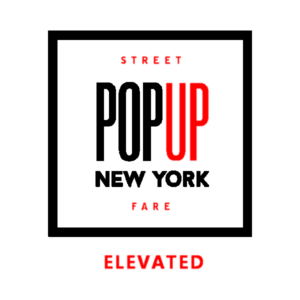 Grace Hartigan Exhibition, curated by Michael Klein and Hart Perry, first large scale museum quality exhibition of Grace Hartigan in 50 years.

Hecho en Cuba – Curated by Yubal Márquez Fleites, Largest Cuban Art exhibition since the thawing of Cuban-US relations.

TIMEBAG – Colombia Now, TIMEBAG's USA debut exhibition.

Display of Keith Haring "POP SHOP" sign

30+ International Galleries  & Artists

nyc / May 2015
MIAMI / DEC 2014
NYC / MAY 2014
MIAMI / DEC 2013
MIAMI / Dec 2012
Lee Ranaldo and Leah Singer Performance, "Sight Unseen"

James Chance Performance on the Rooftop

Skowhegan Film Screening 

Marina Abramovic Institute Presents: Millie Browns "Blinded by the Light"

40+ International Galleries & Artists
Performance by Rashaad Newsome

Mercedes Benz and Lufthansa collaboration

Various VIP parties

Performance by Mykki Blanco

Installation by Swoon Studio 

Mayoral  Endorsement

40+ International Galleries & Artists
Sixpoint Brewery Sponsorship

Custom Installation by Meow Wolf

5 Gigantic Solid Marble Sculptures by Inventor Daniel Henderson

30+ International Galleries & Artists
Custom Installation by Meow Wolf

Custom Gallery by Superchief NYC/LA

Mural painted by Greg Mike – ABV gallery

20+ International Galleries & Artists
Mobile Airstream Gallery – Anonymous Gallery NYC

Double Decker Bus from London, for VIP shuttle

Fashion Institute of Technology Public Installation

20+ International Galleries & Artists